Using the "Average Images" tool over at
Face Research,
I've put together a composite photo of eleven different women on whom I have had crushes since about 1996.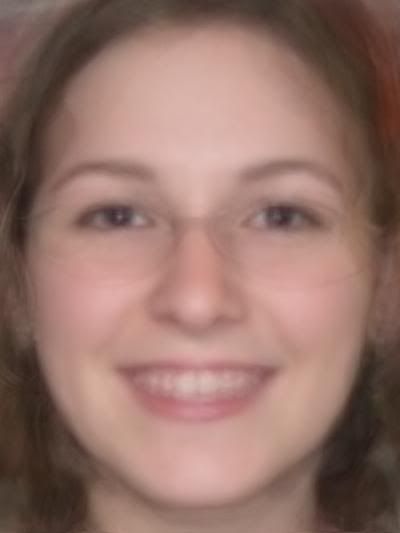 I think she's darn cute, and she can play like six different instruments and has about fifteen college degrees. She might want to look into getting some frames for her glasses that are more than a micron thick, though.